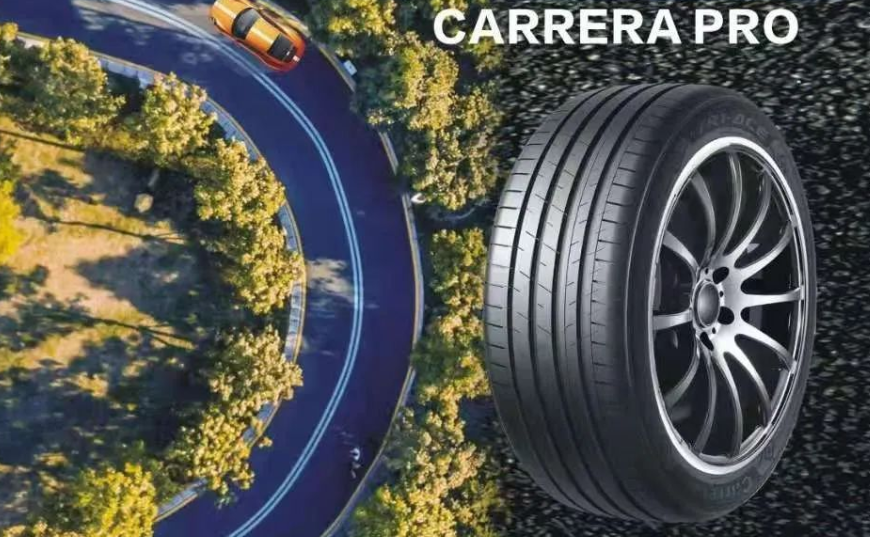 What have we done to reduce noise?
1. The unique longitudinal groove wall design is adopted to reduce airflow impact noise.
2. The bottom of the transverse groove adopts anti-vibration ribs to reduce the resonance noise of the pattern block.
3. The transverse groove of the middle main body pattern adopts a thin groove design, which has obvious effect of suppressing wind noise.
What have we done to improve handling performance?
1. The asymmetrical pattern is adopted to meet the needs of the tyre's inner softness and outer rigidity, with precise turning direction and strong responsiveness.
2. The integrated design of the shoulders, and the anti-vibration ribs at the bottom of the shoulder grooves are connected, which increases the overall strength of the shoulders and has strong cornering support.
3. The sidewall reinforcement layer is the only one that is reinforced with a unique Bekaert high-compliant steel wire, which improves the anti-collision ability and the sidewall rigidity (the technology of adding steel wire to the sidewall)
4. High-strength polyester composite material is used, which greatly shortens the torsion time during steering and enables precise cornering.
What else have we done to improve braking performance?
1. Longitudinal ditch wall fine groove design can quickly cut off the water film and prevent the rainwater road from sliding sideways.
2. The improved formula of racing tyres is used, combined with the flexible pattern design, so that the tyre ground pressure distribution is reasonable and the braking distance is short.
3. The improved formula of racing tyres is adopted, which has all the performances of street tyres